_A Silent Opera for Anthropogenic Mass (2023)
An Opera by Joana Moll, with music by Roc Jiménez de Cisneros. The Opera has been commissioned by Transmediale, as part of Out of Scale. Co-produced by Transmediale and Institut Ramon Llull.

An online version of the Opera's libretto containing detailed information on the project is available here >>.


Media coverage of the Opera is available here: _Arte.tv (05/02/2023) >> & here: _TV3 News (06/02/2023) >>



Abstract

A recent study performed at the Weizmann Institute of Science has determined that in the year 2020 the collective weight of the objects built by humans exceeded that of the total biomass of our planet. This estimate indicates that everything that humans have created, maintained or discarded (anthropogenic mass) weighs more than all the living things on earth combined (biomass). In a few words, this imbalance, in a process of constant acceleration, is radically eroding the biosphere's ability to regenerate itself.

A Silent Opera for Anthropogenic Mass focuses on exploring the insidious, yet silent production of anthropogenic mass. It is precisely the silent quality of this process (from a human perspective) that makes it particularly critical, as it blinds us to consciously experience and identify the different realities left by this subtle, yet brutal, transformation of our natural ecosystems, making it increasingly difficult to re-imagine relationships and future paradigms consistent with our contemporary climatic, technological, and human conditions. Moreover, a form of collective amnesia named the Shifting Baseline Syndrome (SBS), is progressively challenging any shared initiative of restoring our relationship with nature. SBS is based on 'a gradual change in the accepted norms for the conditions of a natural environment due to a lack of experience, memory, and/or knowledge of its past condition'. In other words, what a generation experiences as normal, can be radically different when another generation appears, and subsequently apprehend this emerging reality as normal. Thus, developing rituals aimed at experiencing the increasing cannibalization of ecologies, exemplified by the persistent increasing of anthropogenic mass, is an urgent exercise.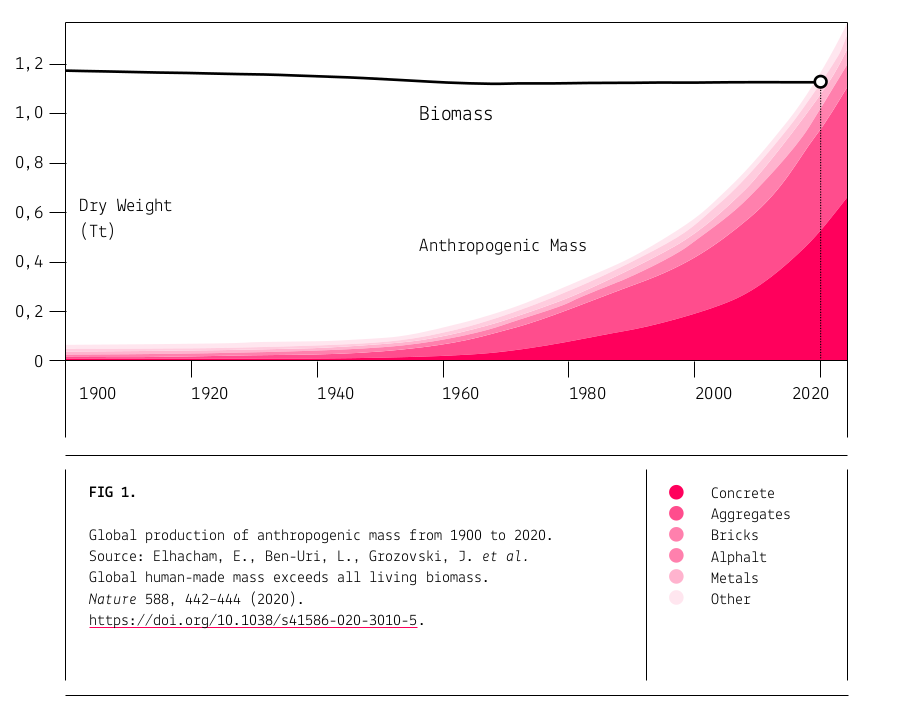 In the shape of a sound art and media installation, A Silent Opera for Anthropogenic Mass intends to perform the quiet metamorphosis of our life-giving habitats into anthropogenic mass. Ultimately, this project aims to highlight the subtle but continuous replacement of the natural order by technological progress, and reflect not only on the destruction of ecosystems but also on the difficulty of making climate change visible. The opera can be heard on the Tempelhofer Feld (Berlin) through a web app.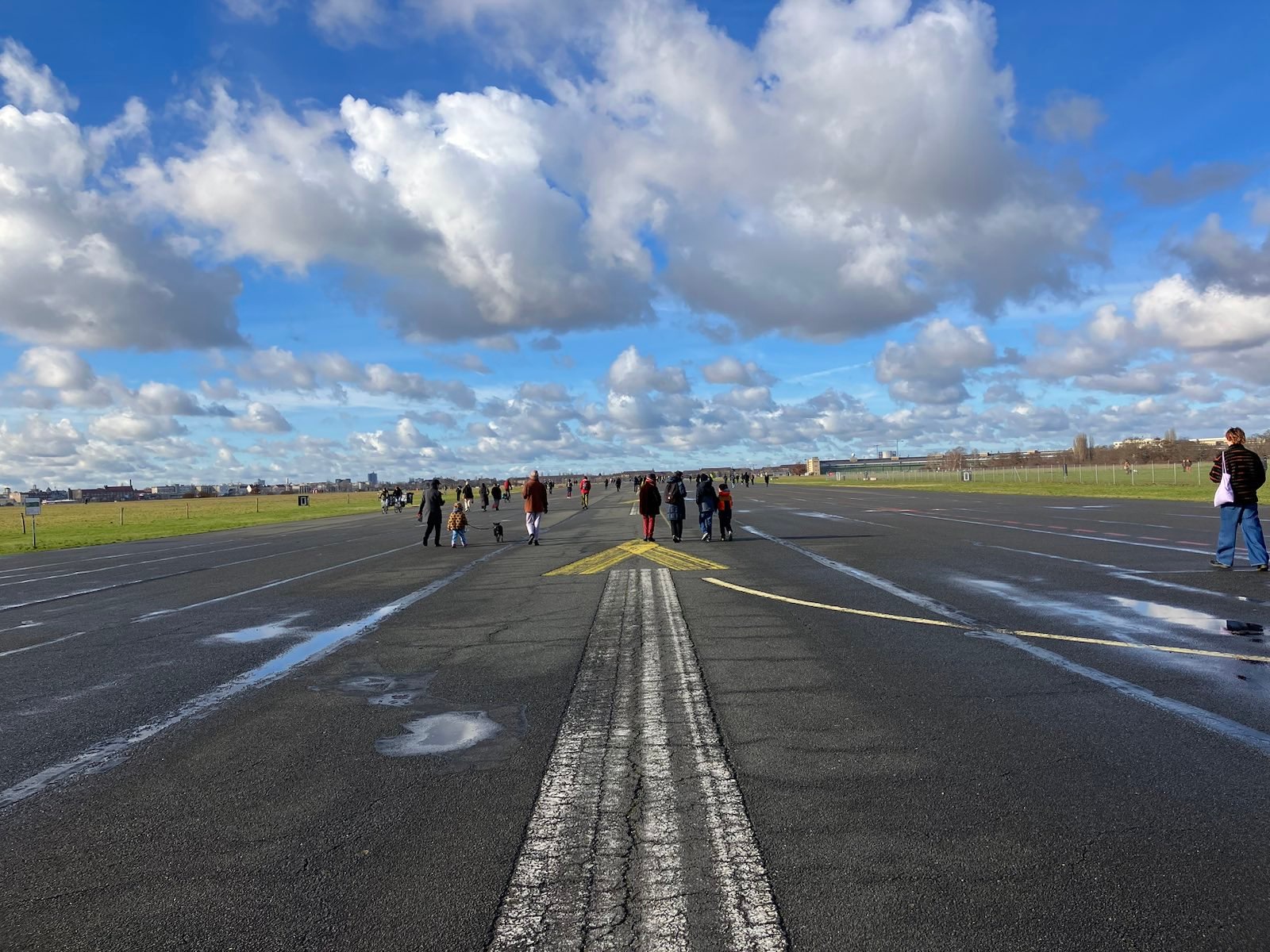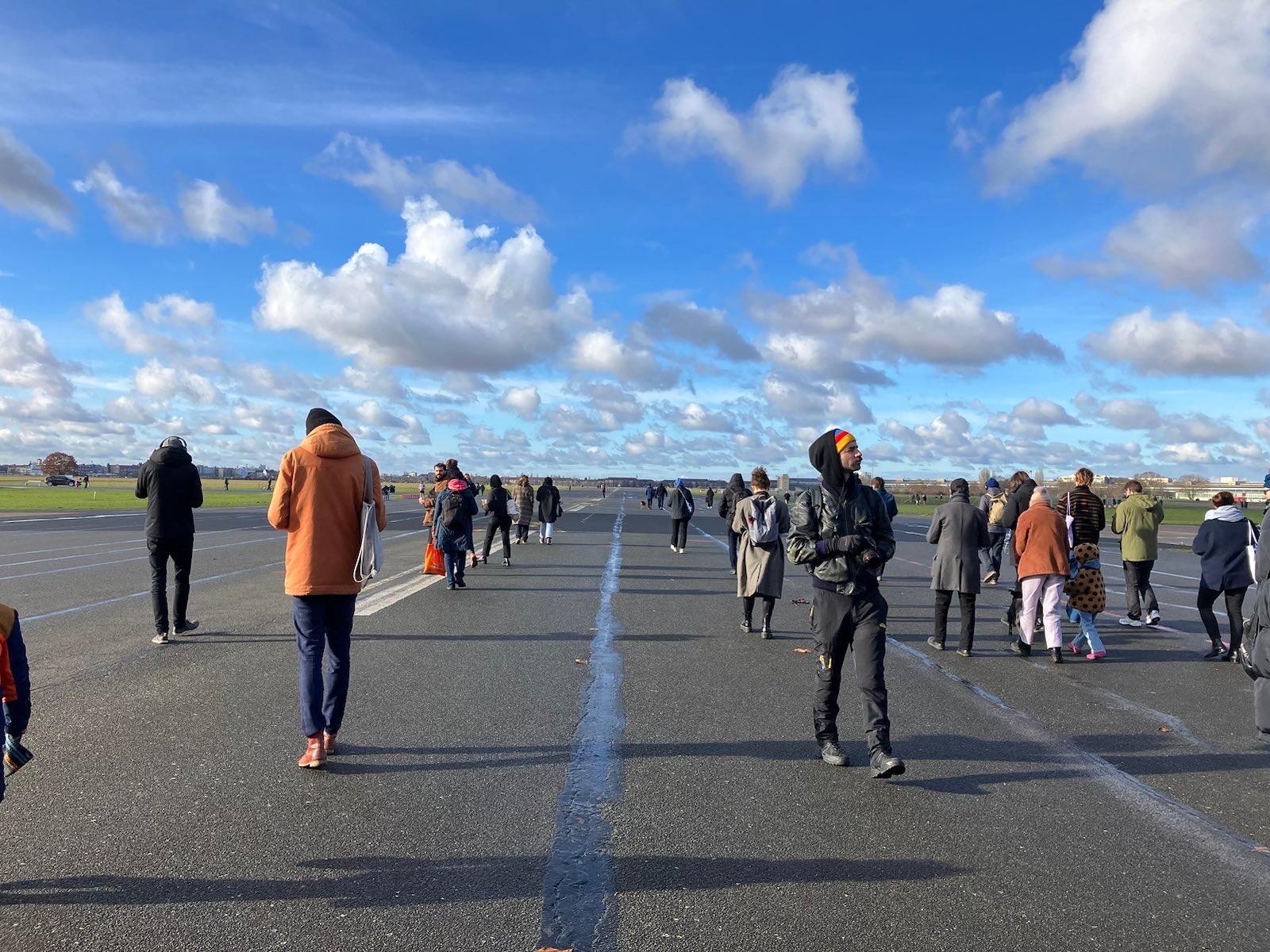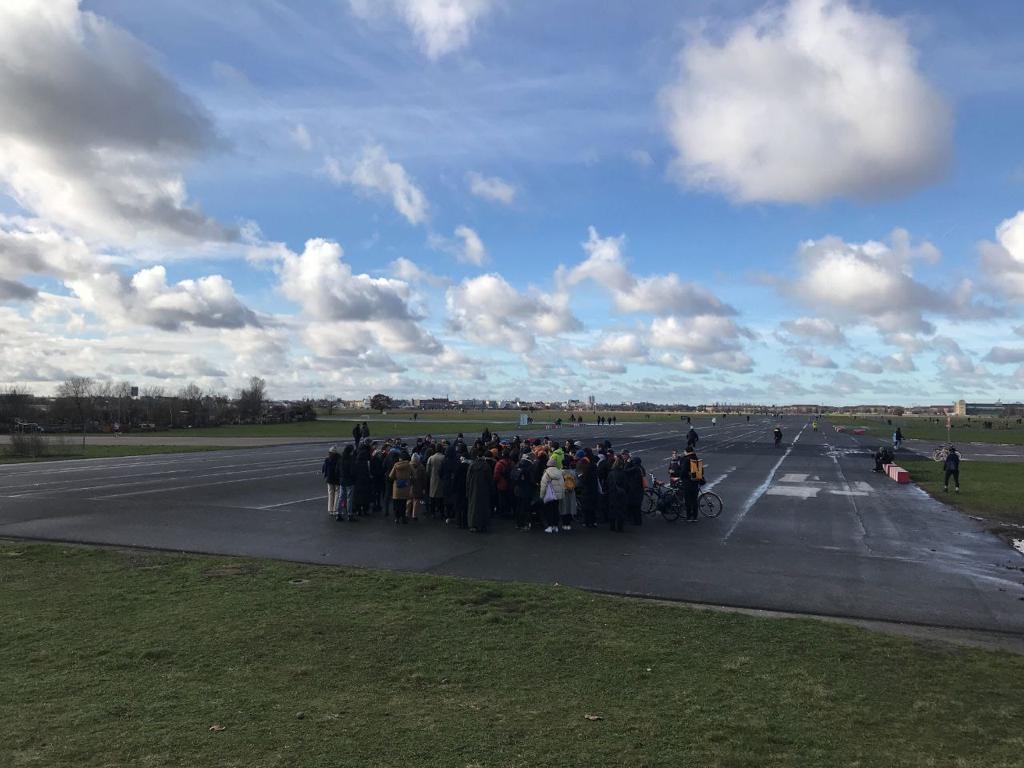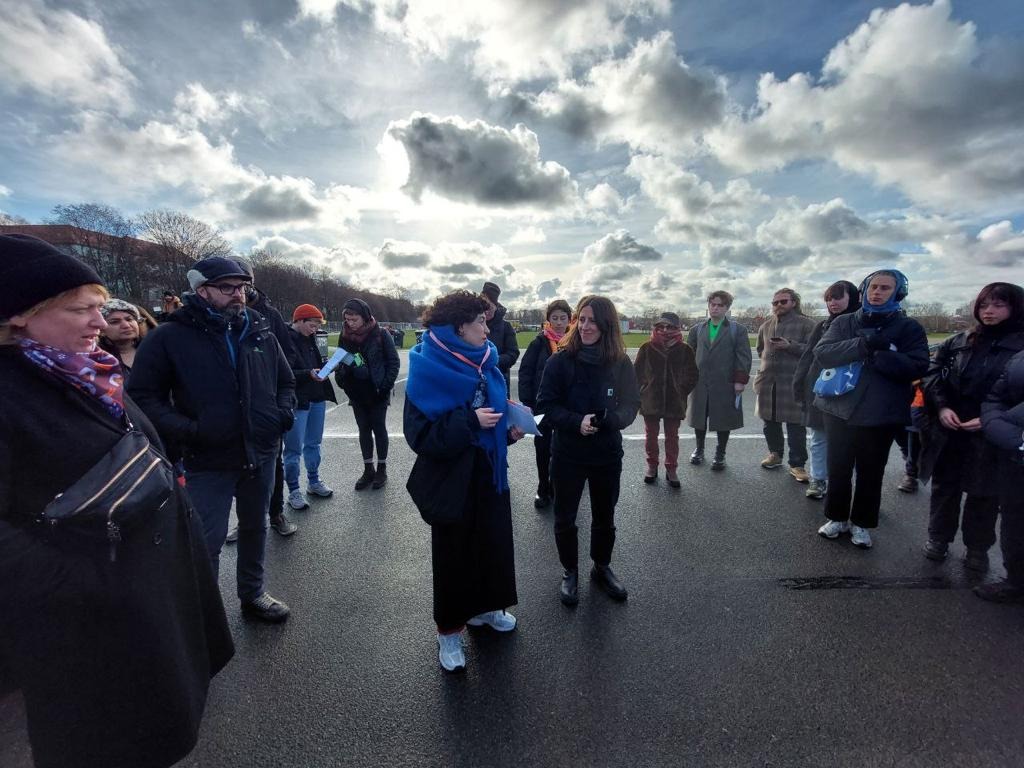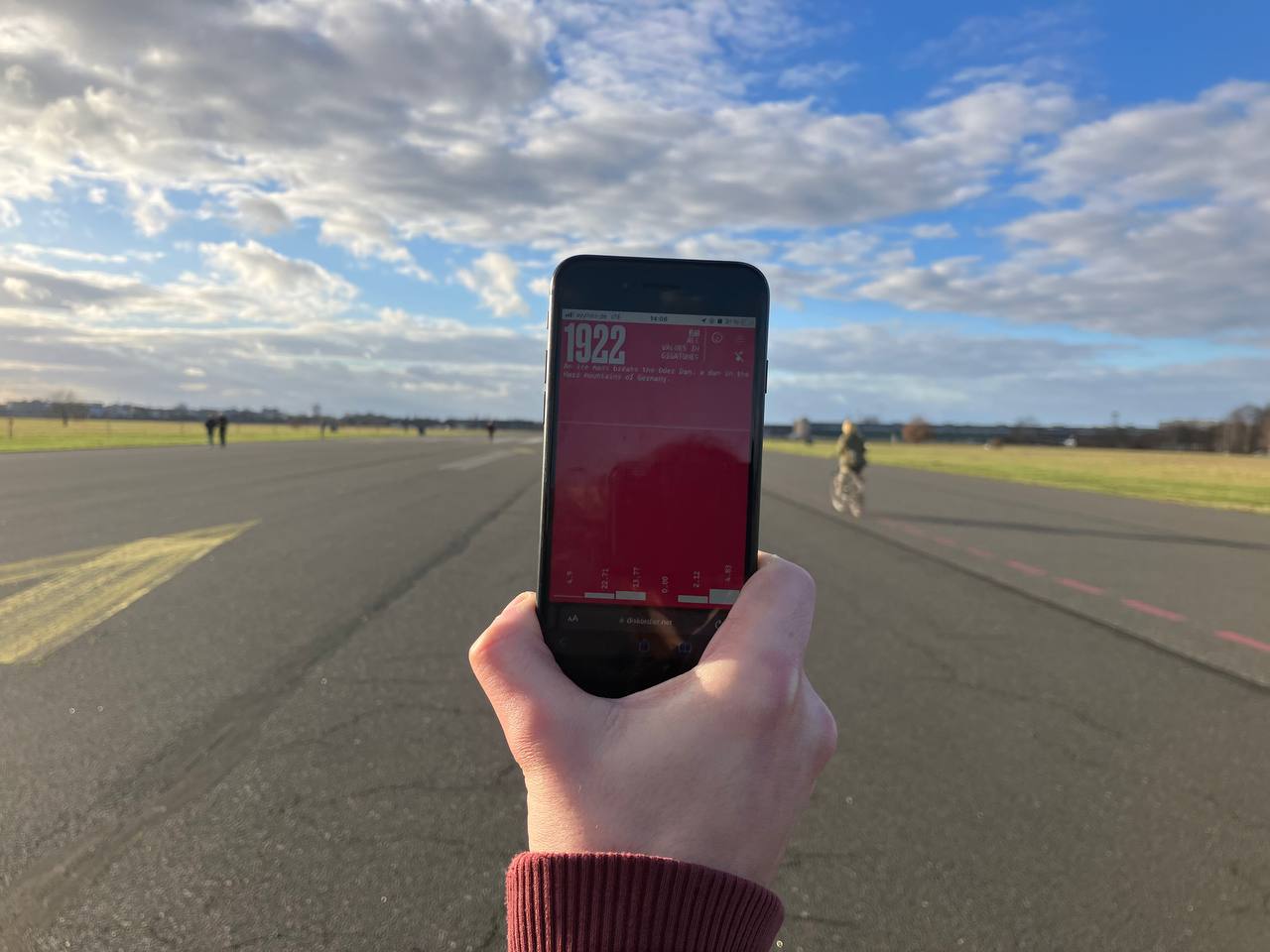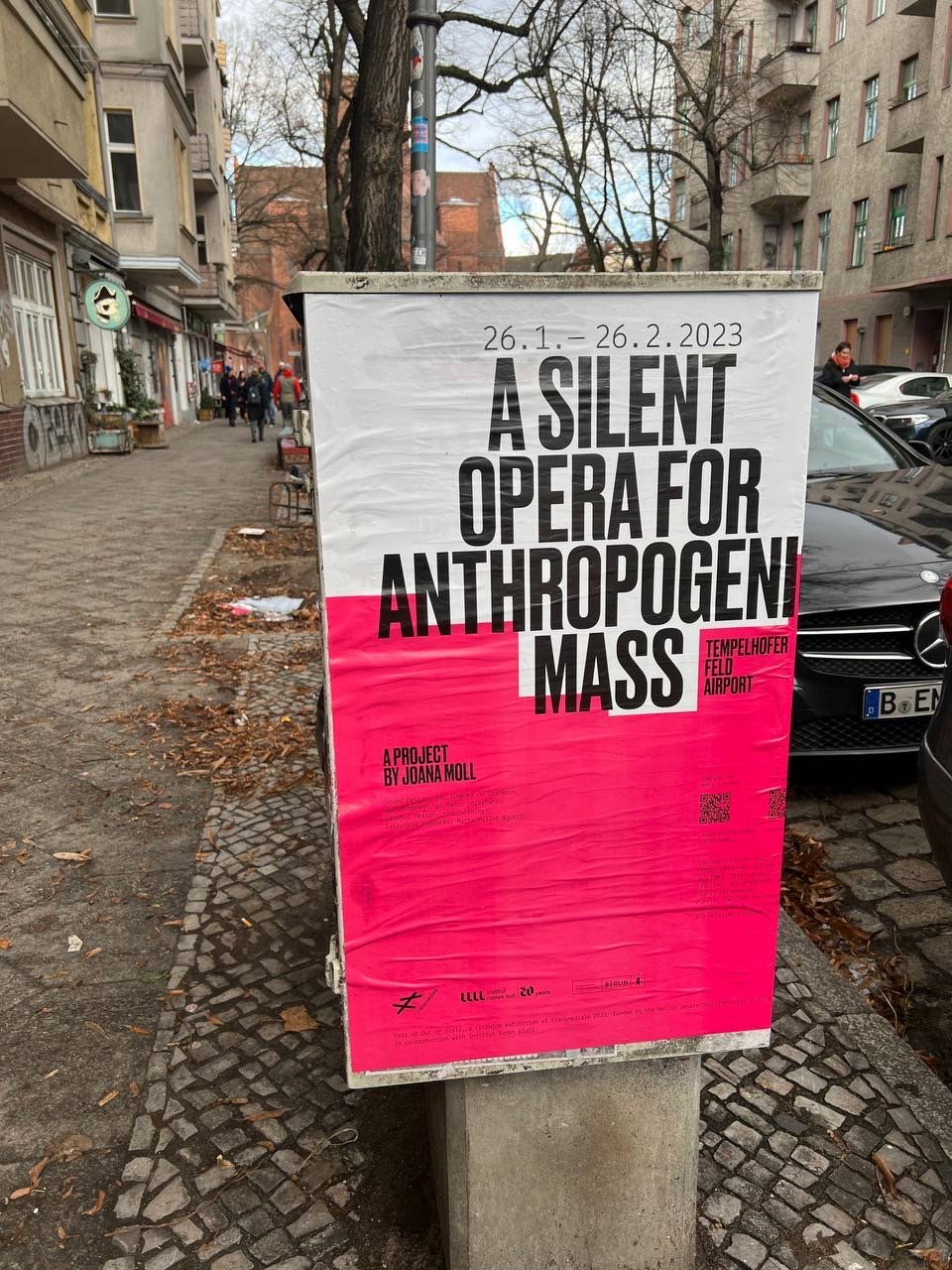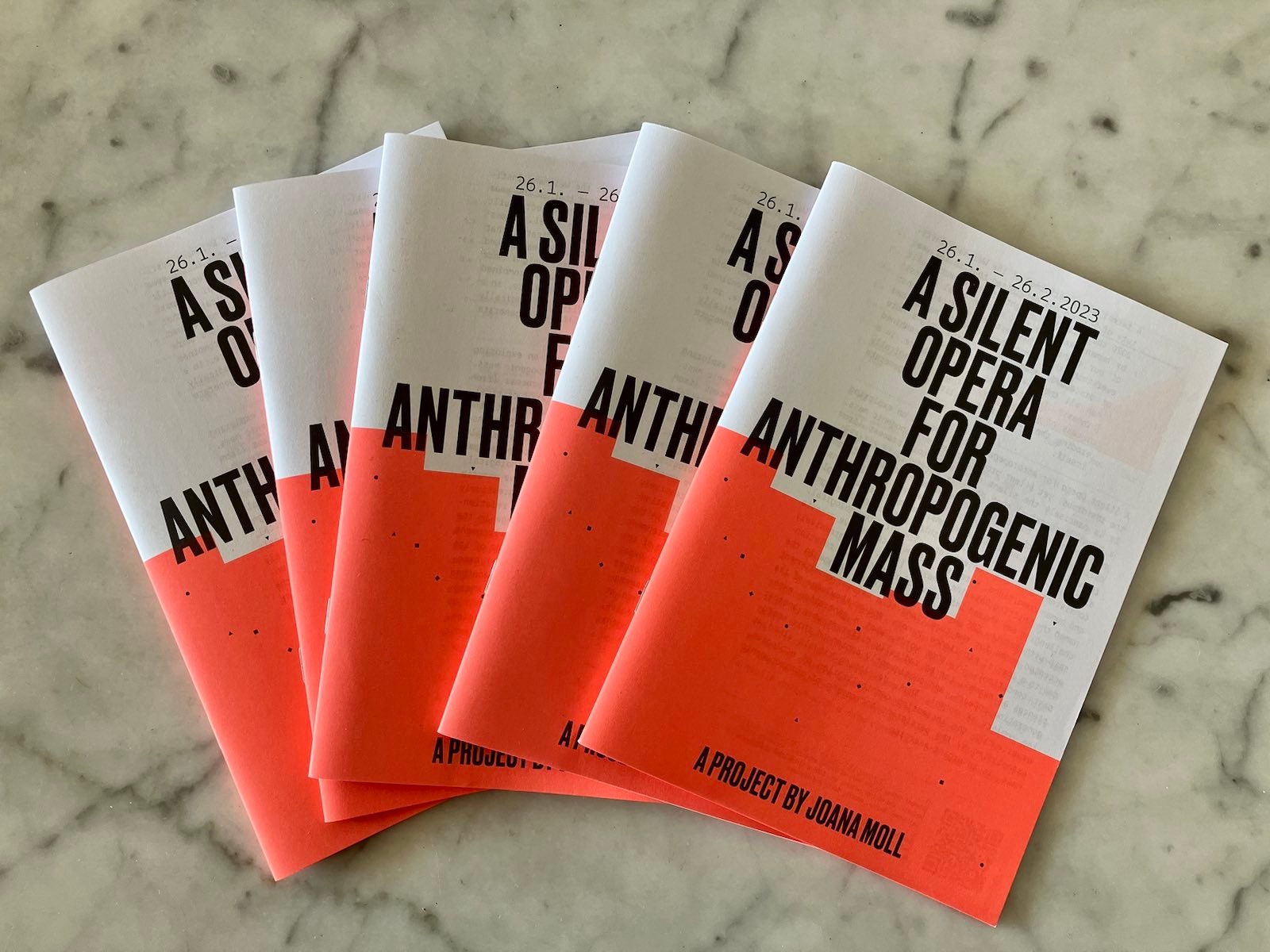 ---
Credits
Sound Design
Roc Jiménez de Cisneros
Technical Development
Ramin Soleymani
Graphic Design
todojunto.net
Executive Producer
Marta Millet
A Silent Opera for Anthropogenic Mass by Joana Moll is part of Out of Scale, a citywide exhibition of transmediale 2023, funded by the Berlin Senate Department for Culture and Europe. In co-production with Institut Ramon Llull.
The initial phases of research and conceptualization of this project have been funded by the "Beques per a la recerca i la innovació enels àmbits de les arts visuals, de l'arquitectura i el disseny, de les arts escèniques, de la música i del pensament", from the Ministry of Culture of the Government of Catalonia.
Thanks to Institut Ramon Llull for their incredibly kind support and the transmediale team for the valuable inputs throughout the production phase of this project. Also, special thanks to Ron Milo and Bojana Vesković for their careful and thoughtful feedback and help.
All the data used in this project comes from the repository that contains all source data and code for the analysis found in "Global human-made mass exceeds all living biomass" by Emily Elhacham, Liad Ben Uri, Jonathan Grozovski, Yinon M. Bar-On, and Ron Milo." - Elhacham, E., Ben-Uri, L., Grozovski, J. et al. Global human-made mass exceeds all living biomass. Nature 588, 442–444 (2020). doi.org/10.1038/s41586-020-3010-5.